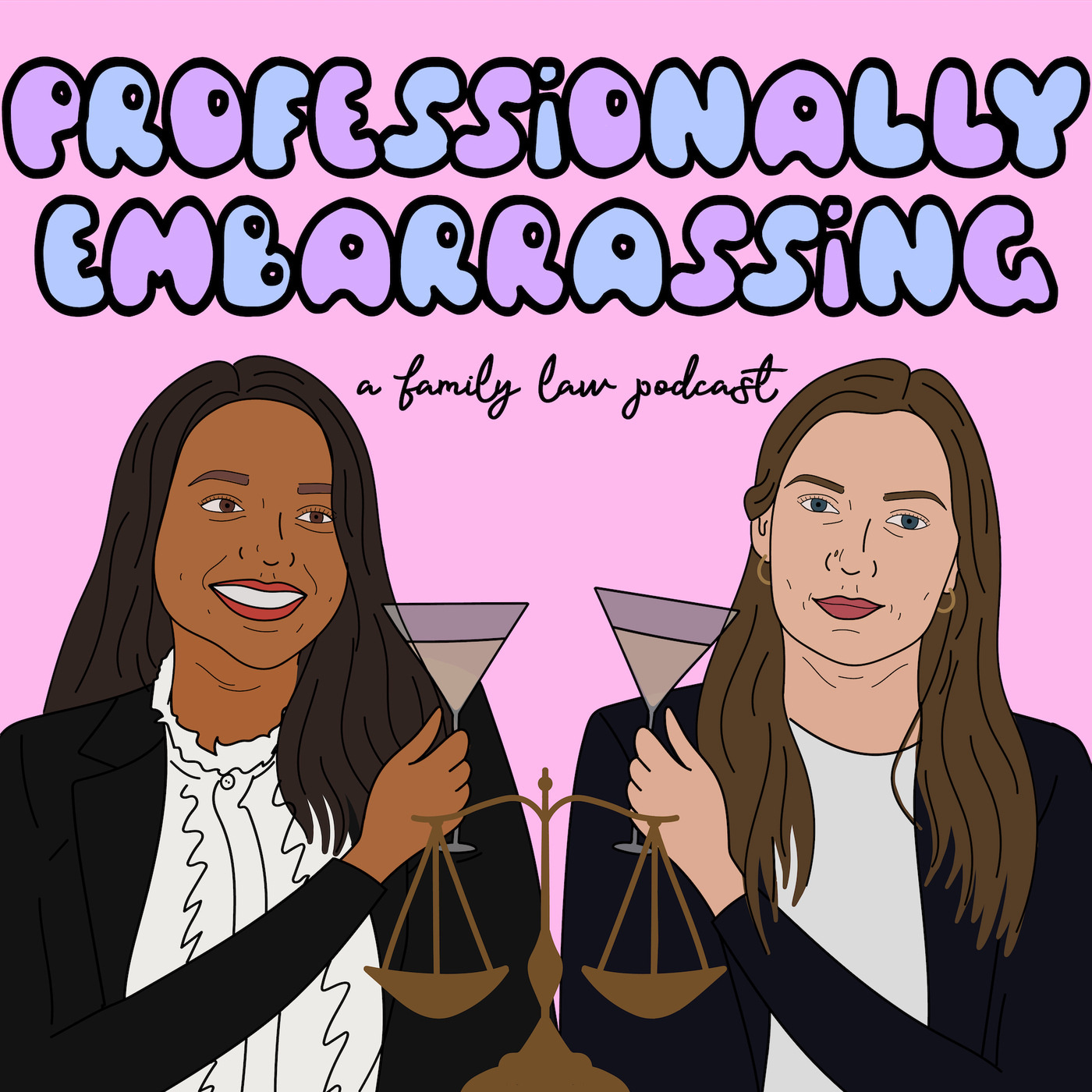 TRIGGER WARNING: discussion of domestic abuse, rape and coercive control. 
Bailii cases
Re H-N [2021] EWCA Civ 448
JH v MF [2020] EWHC 86
Reading/Talk recommendations
'Re H-N [2021] EWCA 448: The Court of Appeal considers domestic abuse' by Jack Harrison http://www.transparencyproject.org.uk/re-h-n-2021-ewca-448-the-court-of-appeal-considers-domestic-abuse/
Sophie Beresiner at The Times https://www.thetimes.co.uk/profile/sophie-beresiner?page=1
Diversity in the legal profession, Gresham College lecture https://www.gresham.ac.uk/lectures-and-events/legal-profession-diversity
Bridging the Bar https://bridgingthebar.org
Tweet of the week
Tweet by Jack Harrison https://twitter.com/FamilyLawJack/status/1379799423144882183?s=20
Tweet by Rachel Chan https://twitter.com/RachelChan42br/status/1381361574384914435?s=20
With thanks to Kimberley Kenyon (@youcanbelostdesigns on Instagram) for the podcast artwork and to Benjamin Gladman for the podcast music https://benjamingladman.bandcamp.com/
You can follow Malvika and Maddie on Twitter @MalvikaJaganmo1 and @Maddie_Whelan2
While every effort is made to ensure that the contents of each episode is accurate, none of the contents of any episode of Professionally Embarrassing are intended to be a substitute for legal advice. No liability is accepted for any error or omission within any episode.